Facelift
Conveniently located to serve the areas of Miami, FL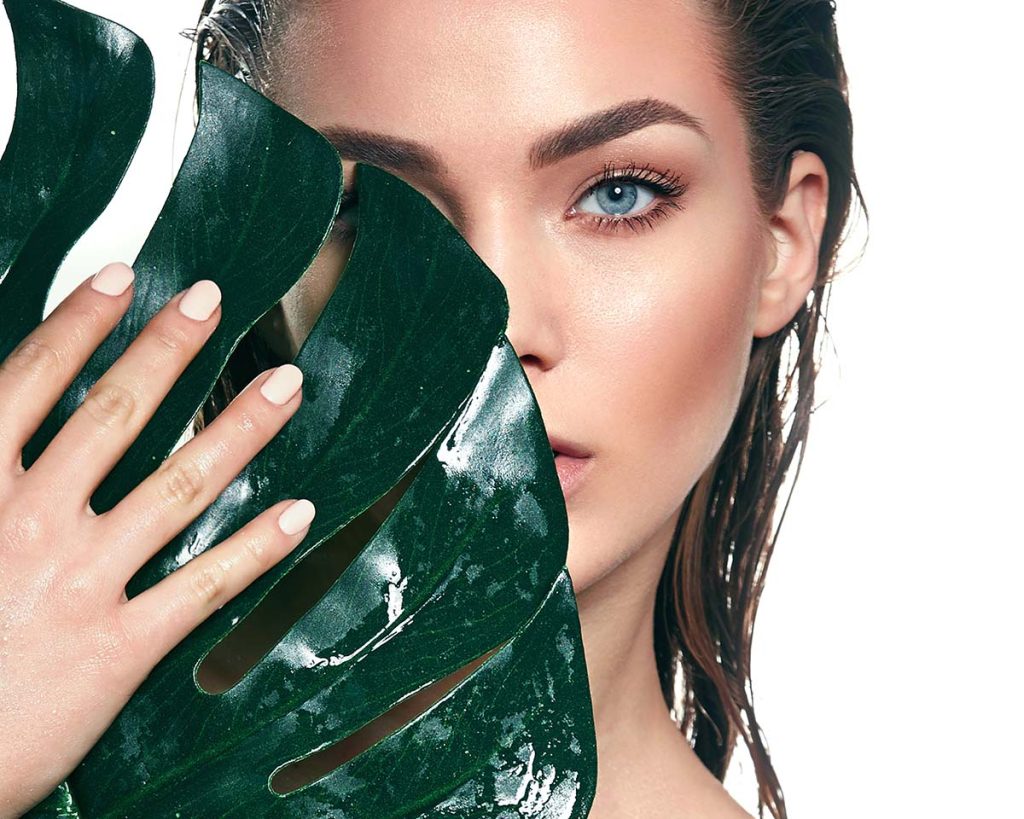 A facelift, or rhytidectomy, is a surgical procedure designed to tighten the skin and underlying tissues of the face. As we age, our skin loses elasticity and begins to sag, resulting in wrinkles, fine lines, and an overall tired appearance. However, patients can experience incredible results with a facelift, including a more youthful and refreshed appearance, improved facial contours, and a boost in self-confidence. However, choosing a reputable and experienced surgeon who can provide personalized care and guidance throughout the process is crucial.
At Miracle Mile Cosmetic Center in Miami, FL, we pride ourselves on offering each patient cutting-edge facelift techniques and personalized care. Our board-certified plastic surgeons have extensive experience performing facelifts and are dedicated to helping patients achieve their desired results in a safe and comfortable way. We strive to create a welcoming environment where you can feel confident and at ease throughout your facelift journey. Our team will be with you every step of the way, from your initial consultation to your post-operative care and beyond. To begin the process, call (305) 901-2388 or fill out our online form. We look forward to working with you!
Your Facelift in Miami
Modern facial plastic surgery has been in practice for over a century, with its origins dating back more than 100 years. [1] These procedures help patients maintain, restore, or enhance their physical appearance using surgical and medical techniques. Recently, there has been an increase of 446% in the number of people opting for cosmetic surgery in the United States. [2] This increase is due to various factors, such as the availability of plastic surgeons, media influence, evolutionary interests, and personal choice.
Facelifts can effectively:
Reverse the signs of aging
Improve facial contours
Provide a more youthful, refreshed look
The aging process affects the face in various ways, such as the deepening of the nasolabial folds, formation of marionette lines and jowls, and sagging of the midface area. We also lose some fat in our face, making us look tired and sad. These signs of aging are all related to the 3-dimensional anatomy of the face – so the solution should be as well!
Doctors used to only focus on making wrinkles disappear by freezing the facial muscles or excising skin, which often resulted in the "pulled" or "done" look.
Now, surgeons know that there is more to making you look young again than removing wrinkles. We can now address the multiple layers that make up the 3-dimensional face for a more comprehensive lift.
At Miracle Mile Cosmetic Surgery Center, we offer a range of facelift options, each with unique benefits and considerations. We utilize advanced techniques such as addressing the SMAS, which results in tightening the deeper layers of the face for longer-lasting results.
Our facelift procedures are tailored to your specific needs, taking into account your facial structure, skin quality, and desired outcome. We believe in a personalized approach that ensures you receive the best possible care and achieve the results you desire.
What is the SMAS?
SMAS stands for Superficial Musculoaponeurotic System, which is a layer of tissue that lies beneath the skin and connects the muscles of the face and neck. The SMAS layer plays a crucial role in facial expression and movement, as well as supporting the overlying skin.
During a facelift, your surgeon will lift and reposition the SMAS layer along with the skin to achieve a more natural-looking and longer-lasting result. By using this technique, a more thorough uplift is achieved, which targets not just the skin but also the underlying tissue and muscles.
The SMAS facelift technique is often preferred over traditional facelifts because it can provide more extensive tightening and lifting, leading to a more youthful and refreshed appearance. However, it requires more extensive surgery and a longer recovery time compared to less invasive procedures such as a mini facelift.
What are the Benefits of a Facelift in Miami?
With a city full of gorgeous people, it's no surprise that Miami locals and visitors alike want to keep up appearances. Facelifts have become increasingly popular in Miami, not because people want to look like someone else, but because they want to enhance their natural beauty and maintain a youthful appearance.
Here are some of the benefits of getting a facelift in Miami:
Improved confidence
Natural-looking results
Long-lasting results
No need for regular maintenance appointments like with fillers and botox
A more dramatic improvement
A customizable procedure
At our practice, we believe that everyone is beautiful in their own unique way. We understand that aging can be a natural process that can affect one's confidence and self-esteem. Our goal is to help you feel confident and beautiful in your own skin, whether you're in your 20s or 60s. Book a consultation today and find out which procedures we have to offer!
Who is the Ideal Candidate for a Facelift?
Generally, ideal candidates for a facelift are in their 40s, 50s, or 60s. While age isn't the only factor, it's important to be at a stage in life where signs of aging are visible and bothersome, which may include patients who are in there 30s in rare cases. They are people concerned about specific areas of their face, such as sagging skin, deep wrinkles, or lost volume, that can be addressed with the procedure.
Candidates for a facelift should also be in good overall health, without any underlying medical conditions. We want to ensure you look great, but also that you are well cared for and that it's safe for you to undergo surgery. This means candidates should also be non-smokers or willing to quit for the duration of pre-surgery and recovery. According to the World Health Organization (WHO), smoking can interfere with the healing process and greatly increase the risk of complications. [3]
Ideal candidates for a facelift must have realistic expectations about the procedure and understand that it can improve the appearance of the face, but won't completely erase signs of aging or change the fundamental structure of the face. Your face will continue to age, but the facelift turns back the clock on a patient's appearance by about ten years so you will continue to look much younger than your age!
Personal Consultation
Our team of board-certified plastic surgeons at Miracle Mile Cosmetic Center is dedicated to providing personalized care and guidance to each patient throughout the process and it all starts with a consultation.
During your appointment, your skilled surgeon will evaluate your skin quality, bone structure, and overall health to determine if you are a candidate and the best facelift technique to optimize results. We will discuss things like your medical history, medications you are taking, and past surgeries before creating a comprehensive treatment plan just for you. By the time your appointment is complete, you will understand what to expect before, during, and after your procedure.
At Miracle Mile Cosmetic Center, we understand that each patient is unique. You will not receive a one-size-fits-all approach at our practice. We believe in taking the time to listen to your goals and concerns, and we work with you to develop a personalized treatment plan that is tailored to your individual needs. Book today! Call (305) 901-2388 to reach our scheduling coordinator.
Preparing for Surgery
We mentioned that surgical candidates must be non-smokers, so if you're reading this and considering a facelift it might benefit you to quit smoking now; this is the first step in a safe and comfortable recovery.
Patients will need to prepare further by:
Arranging transportation home after the procedure.
Asking for help the first night at home, as well as the days following if needed; this might include child care, pet care, cleaning and cooking.
Gathering your pain medication prescribed by your surgeon.
Avoiding alcohol and staying hydrated.
Preparing your recovery area and gathering essentials close at hand.
We are here to help you prepare so let us know how we can help. Call (305) 901-2388 with questions.
The Facelift Procedure
Once you are prepped for surgery, a licensed anesthesiologist will administer the appropriate form of anesthesia to ensure your comfort during the procedure.
Modern surgical techniques involve a single incision in front of the ear, which extends up into the hairline, curves around the bottom of the lobule, and then behind the ear. These incisions are placed strategically to make scarring practically imperceptible. The surgeon then separates the skin from deeper tissues, tightens these tissues with sutures, and removes any excess skin before redraping it, focusing on a natural lift.
When the surgeon is pleased with your results, the incisions are closed using sutures or surgical clips, and dressings are applied. We will then monitor you as you recover. The facelift procedure typically takes several hours to complete, depending on the extent of the surgery and the individual needs of the patient.
Recovery After Facelift in Florida
It's important to rest for the first few days after surgery to allow your body to heal. You should avoid strenuous activities and exercise for at least two weeks following the procedure. Your surgeon may recommend wearing a compression garment to help reduce swelling and promote healing. If you experience discomfort and pain following the procedure know that it is normal and can be lessened with pain medication prescribed by your surgeon.
Swelling and bruising are common after a facelift. These symptoms typically peak within the first few days and begin to subside after the first week. Elevating your head while sleeping and applying ice packs can help reduce swelling and bruising.
Most patients are able to return to work and resume normal activities within two to four weeks after a facelift. However, it can take several months for the final results to become fully apparent. It's important to be patient and to follow your surgeon's instructions for the best possible outcome.
What are the Results of a Facelift?
Your skin may be more sensitive to the sun, so you should wear a hat and use sunscreen to prevent sun damage. We recommend including sun protection into your regular skincare routine to maintain your results for years to come.
Look in the mirror and see a beautifully lifted, naturally youthful-looking face. Where there were once sagging and wrinkles, you will now see a more defined jawline and smoother skin. We understand that a facelift is a significant investment in yourself, both financially and emotionally. Our goal is to provide you with exceptional care and results that exceed your expectations. We are dedicated to helping you achieve your aesthetic goals and feel confident in your own skin!
What is the Cost of a Facelift in Miami, FL?
Advancements in cosmetic surgery have made facelifts safer, less invasive, and more affordable, making patients more willing to consider and accept cosmetic surgery as an option to change their appearance. Discover how much your facelift in Miami will cost as well as financing options. We look forward to seeing your beautiful face!
References
Bhattacharya S. Jacques Joseph: Father of modern aesthetic surgery. Indian Journal of Plastic Surgery. 2008;41(S 01):3-8. https://doi.org/10.1055/s-0039-1700470
The Aesthetic Society. Procedural Statistics. The Aesthetic Society. Published 2021. https://www.theaestheticsociety.org/media/procedural-statistics
World Health Organization. Smoking greatly increases risk of complications after surgery. www.who.int. Published 2020. https://www.who.int/news/item/20-01-2020-smoking-greatly-increases-risk-of-complications-after-surgery