Brazilian Butt Lift
Conveniently located to serve the areas of Miami, FL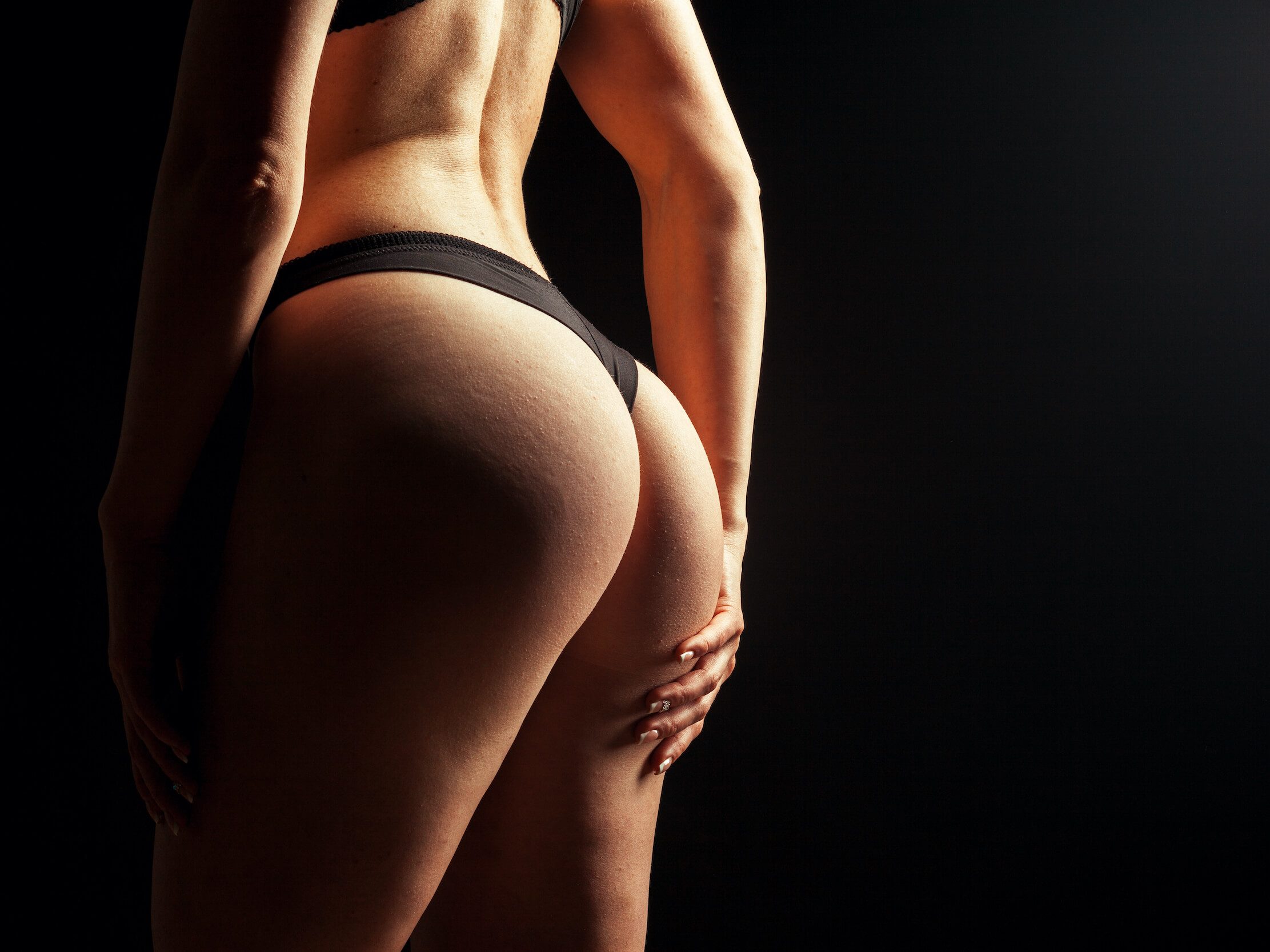 The Brazilian Butt Lift (BBL) is a surgical procedure that uses your own fat to enhance your buttocks. This procedure is a popular choice for those looking to improve their silhouette and achieve a fuller, rounder butt.
Have you ever wished for a more shapely behind? With a BBL, you can achieve a more voluptuous butt, no glute exercises required! The BBL procedure involves liposuction to remove unwanted fat from areas such as the abdomen, waist, and thighs, which is then purified before being injected into the buttocks. This not only enhances its size but also improves its shape and contour. The result is a more youthful, lifted, and proportionate appearance.
At Miracle Mile Cosmetic Center, we offer a personalized approach to BBLs, tailoring the procedure to meet each patient's unique aesthetic requirements. Our experienced surgeons have extensive experience in performing this procedure and can help you achieve the look you desire. If you're interested in learning more about BBLs or want to schedule a consultation at our Miami-based practice, please call us at (305) 901-2388 or visit our website to fill out an online form.
Before and After Photos
About the BBL
The Brazilian Butt Lift is a frequently performed cosmetic procedure that has gained immense popularity in recent years. The BBL is considered the gold standard in buttock augmentation, and autologous fat transfer is now performed in 94% of butt enhancement procedures. (1) It involves removing fat from one part of the body with liposuction and injecting it into the buttocks. So, patients get the benefits of two procedures in one! Body contouring with liposuction can eliminate problem areas once and for all. Then, that fat gets put to good use for added projection (how far the buttocks extend from the back) and to round out the volume of the buttocks according to the patient's desires. 
Because a BBL utilizes the patient's own natural fat cells, there's no risk of allergic reactions or rejection by the body like there are with implants. Additionally, since the fat cells are living, they can integrate seamlessly into the surrounding tissues, creating a more natural-looking result.
Getting an Hourglass Figure
One of the reasons the BBL is such a popular procedure is that it doesn't just add shape and projection to the butt – it completely changes the hip-to-waist ratio! When fat is harvested from the flanks and abdomen, the patient's natural waistline is revealed. And, once that unwanted fat is put to use to create rounder, fuller buttocks, the contrast and curves are even more dramatic! This is especially true for patients that opt for Lipo360. This approach to liposuction takes the entire circumference of a patient's midsection into consideration. In addition to belly fat, love handles, and muffin tops, it also eliminates stubborn back fat that can contribute to a wider waistline and cause annoying bulges in bras, bikinis, and bodycon dresses. But after a BBL, patients enjoy the benefits of both a body contouring procedure and a bigger booty!
Get Rid of Hip Dips
Everyone wants kicking curves and an hourglass figure. But for some, hip dips are standing in the way. Medically speaking, they're perfectly natural. The little indents mark the space between the trochanter, the bony part of the top of the femur that marks the widest part of your hips, and the iliac crest, or ridge of the hipbone. This indentation is more pronounced in some women than others and can be a real obstacle to achieving the ideal hourglass shape. During a BBL, surgeons can perform strategic liposuction around the area, especially on the flanks, to reduce the volume over the hip bone. During the fat transfer portion of the procedure, they can then inject the donor fat into the dip, so that the final result is a smooth curvaceous line from butt to hip to waist.
Heart-Shaped Booty
We can all appreciate the perfect bubble butt, but they're not for everyone. Patients that are seeking a more tapered, hourglass effect, but are still in search of enhanced volume and projection are often after heart-shaped buttocks. Fat can be placed to emphasize the outer lower curves of each buttock, and hip dips filled in for a butt that's bound to break some hearts.
Skinny BBL in Miami
Slender patients that have always wanted curves might be able to finally reach their goal with a Skinny BBL. These procedures require a strategic approach. With smaller, scattered areas of available donor fat to work with, it takes an experienced and artistic surgeon to be able to sculpt more with less. Luckily, the surgeons and Miracle Mile Cosmetic Center are experts in this trending procedure. Areas of available fat are identified, and then harvested. During injection, special attention is given to hip dips, and to building the volume and projection needed to transform flat buttocks.  
Benefits
Enhanced curves and contours
Better projection of the buttocks
Increased self-confidence and body positivity
A more proportionate, hourglass figure
Elimination of sagging or flat buttocks
Reduction of unwanted fat in other areas of the body
Minimal scarring due to tiny incisions made during the procedure
A relatively short recovery time compared to other surgical procedures
Advantages of Ultrasound-Assisted Liposuction for BBLs
At Miracle Mile Cosmetic Center, we can utilize innovative energy-assisted liposuction technology for a safer, more efficient, and ultimately more effective procedure. Ultrasound-assisted lipo like VASER has transformed the practice of liposuction today. After the areas of donor fat are infiltrated with tumescent fluid, a probe emitting ultrasonic waves is inserted into the fatty tissue. The vibrations from the energy cause the fat to loosen. This makes it easier to remove more fat with less damage to the surrounding tissues. As a result, surgeons have more healthy fat cells for injection, and patients experience less bruising, bleeding, and a shorter recovery time.
Candidates
Ideal candidates for this procedure are individuals who are unhappy with flat or sagging buttocks. Thin patients wanting more pronounced curves can opt for a Skinny BBL, while other candidates have lost significant weight, leading to a reduction in the size and shape of their buttocks. Additionally, some women may want to undergo BBL to restore the fullness and contour of their buttocks after pregnancy and childbirth.
It's important to note that not everyone is a good candidate for a Brazilian Butt Lift. Patients with certain medical conditions, such as diabetes or heart disease, may not be eligible for the procedure due to increased risks.
At Miracle Mile Cosmetic Center in Miami, Florida, we offer a safe and effective BBL procedure that can help enhance your curves and boost your confidence. Contact us to schedule a consultation.
Personal Consultation
As surgeons specializing in Brazilian Butt Lifts, we understand the importance of achieving your desired look through safe and effective measures. At Miracle Mile Cosmetic Center, we offer personal consultations to assess your medical history and cosmetic goals. During your consultation, your surgeon will examine your body, focusing on the areas where fat can be harvested for transfer to the buttocks. We will discuss the amount of fat required for your desired results and whether you are a good candidate for the procedure.
During your consultation, we will discuss the details of the procedure, what to expect after the procedure and the recovery process. It's important to follow post-operative instructions carefully to ensure optimal healing and results. If you're interested in a Brazilian Butt Lift, contact Miracle Mile Cosmetic Center today at (305) 901-2388 to schedule your personal consultation. Together, we can determine if this procedure is right for you.
Preparation
Schedule a consultation with us to discuss your goals and expectations for the procedure.
Discontinue blood thinners, supplements, and other medications as instructed.
Stop smoking and avoid nicotine use for at least four weeks before and after the surgery.
Arrange for a ride home and someone to stay with you for the first few days after the procedure.
Purchase any necessary supplies such as loose clothing, pillows to sit on, and ice packs.
Plan ahead for time off work and other obligations to ensure proper rest and healing time.
BBL Procedure
The procedure itself takes several hours and is performed under general anesthesia. Small incisions are made in the donor areas to remove the fat using liposuction. The amount of fat transferred will depend on your unique goals, but typically ranges between 300-800cc per buttock. After harvesting, the fat will then be purified and prepared for injection into the buttocks. The most important part of the fat preparation process is the preservation of intact fat cells and stem cells, which can be done in three different ways, sedimentation, filtration, or centrifugation. (2) Once processed, the fat is injected into various locations in the buttocks to create the desired shape and volume. Using small, precise injections, we will carefully place the fat in various areas of the buttocks to achieve a more symmetrical and rounded appearance. 
After the procedure, patients will need to wear compression garments for several weeks to help reduce swelling and support the healing process. Recovery time varies from patient to patient, but most can expect to return to work within two weeks and resume normal activities after six weeks.
Recovery & Results
After a Brazilian Butt Lift, it is normal to experience swelling and tenderness in the treated area. We will provide you with a compression garment to wear for several weeks after your procedure, which helps to reduce swelling and promote healing. You should avoid sitting or lying directly on your buttocks for at least two weeks after your surgery to ensure proper blood flow to the newly transferred fat cells. It is also recommended that you sleep on your stomach or side during this time. We may prescribe medication to manage any discomfort you may experience during your recovery period.
It is important to follow all post-operative instructions to ensure optimal healing and results. You will need to attend follow-up appointments to monitor your progress and to ensure that you are healing properly. It is important to note that strenuous physical activity and exercise should be avoided for at least six weeks after your surgery to allow for proper healing.
After your recovery period, you can expect to enjoy fuller, rounder buttocks with enhanced contours and improved symmetry. The results of a Brazilian Butt Lift are long-lasting, with many patients experiencing permanent results. Our surgeons take great care to ensure that scarring is minimal and well-concealed, resulting in natural-looking and beautiful results. With your new figure, you will feel more confident and comfortable in your own skin.
Cost of a BBL in Miami
The cost of a Brazilian Butt Lift (BBL) procedure will depend on several factors, including the complexity of the surgery, and the amount of fat to be transferred. It is important to note that the price may vary depending on each patient's unique needs and goals. During your consultation, we will assess your candidacy for the procedure and create a personalized treatment plan tailored to your specific needs. Moreover, our practice offers financing options to make the procedure more accessible to our patients.
Contact us today at (305) 901-2388 to schedule your consultation and take the first step towards achieving your desired look.
Interested in finding out more about cosmetic surgery? Like and follow us on Instagram, TikTok, and Facebook.
FAQ
What is a BBL?
A Brazilian Butt Lift, also known as BBL, is a cosmetic surgery procedure that enhances the appearance of the buttocks. The procedure involves removing fat from other areas of the body, such as the hips, thighs or abdomen, and injecting it into the buttocks to create a fuller, rounder shape.
Who is a good candidate for a Brazilian Butt Lift?
Ideal candidates for a Brazilian Butt Lift are individuals who are in good health, have realistic expectations, and are looking to enhance their buttocks' shape and size. They should have sufficient amounts of fat in other areas of the body that can be harvested for transfer to the buttocks.
Are there any risks associated with a BBL?
As with any surgical procedure, there are risks of complications associated with a Brazilian Butt Lift. These may include infection, bleeding, asymmetry, or the formation of blood clots. However, choosing an experienced and board-certified plastic surgeon can significantly reduce the risk of complications.
Can I Combine A BBL with other procedures?
Yes! Many patients choose to combine a Brazilian Butt Lift with other procedures, such as liposuction or a tummy tuck, for more comprehensive results. Combining procedures can also reduce overall recovery time and costs.
How long do the results of a Brazilian Butt Lift last?
The results of a Brazilian Butt Lift are long-lasting, but they may vary depending on the patient's lifestyle choices. Maintaining a healthy diet and exercise routine can help prolong the results. However, weight fluctuations can affect the overall appearance of the buttocks.
Is a BBL painful?
The procedure is performed under general anesthesia, so patients will not feel any pain during the surgery. After the surgery, patients may experience some discomfort, but this can be managed with medication prescribed by their plastic surgeon.
References
O'Neill RC, Abu-Ghname A, Davis MJ, Chamata E, Rammos CK, Winocour SJ. The Role of Fat Grafting in Buttock Augmentation. Seminars in Plastic Surgery. 2020;34(01):038-046. doi:https://doi.org/10.1055/s-0039-3401038 
Shauly O, Gould DJ, Ghavami A. Fat Grafting: Basic Science, Techniques, and Patient Management. Plastic and Reconstructive Surgery – Global Open. 2022;10(3):e3987. doi:https://doi.org/10.1097/gox.0000000000003987