Mommy Makeover
Conveniently located to serve the areas of Miami, FL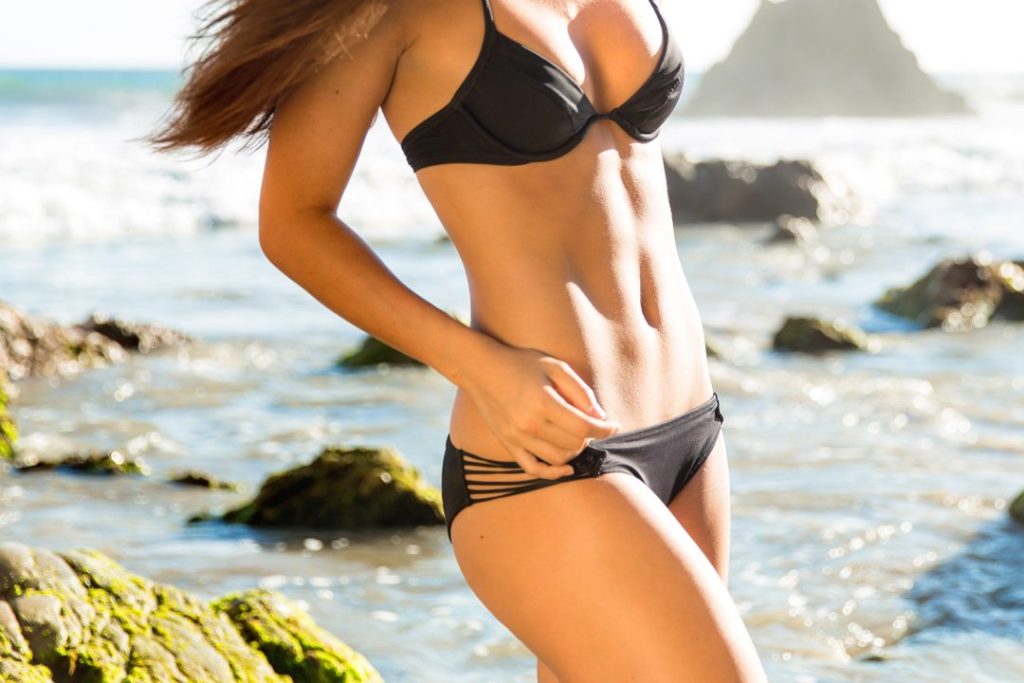 For many women, the birth of their child is one of the greatest moments of their lives. The smiles and kisses and tears of joy can bring happiness to any woman.
But pregnancy and childbirth can do a number on your body. Deflated breasts, stretch marks, and weight gain (especially stubborn belly fat that just doesn't go away, no matter how much you diet and exercise) can take away some of the joy that you may have after your child is born.
Luckily, with a Mommy Makeover, you can get your pre-baby body back, allowing you to feel comfortable and confident in the way you look.
At Miracle Mile Cosmetic Surgery Center, we pride ourselves in helping women achieve the physique they want in a comfortable, positive, and supportive atmosphere.
Procedures
Instead of a single procedure, Mommy Makeover surgery is actually made up of multiple procedures that target different parts of the body affected by childbearing.
Your Mommy Makeover is customizable so that you can address the different parts of the body that are bothering you. Common procedures that can make up a Mommy Makeover include:
Ideal Candidate
If you are unhappy with the toll that pregnancy and childbirth have had on your body, then a Mommy Makeover may be the answer you've been looking for.
Candidates for a Mommy Makeover should not plan on getting pregnant again (especially in the near future) since having another baby can undo many of the corrections made.
Procedure
ince a Mommy Makeover is made up of several different body and breast surgeries, the length of the surgery fluctuates. However, the combined procedures usually take around six hours to complete.
For a Mommy Makeover, you will be given general anesthesia, which means that you will not feel any pain or discomfort during the surgeries.
Here's a brief rundown of what can be included in your Mommy Makeover:
Breast Augmentation
With breast augmentation surgery, an incision is made in the breasts, and saline or silicone implants are inserted to increase the size and better the shape of small or deflated breasts.
Breast Lift
Breast lift surgery addresses sagging breasts and elevates them to a perkier and more youthful position. During this procedure, your cosmetic surgeon makes an incision in your breasts and then tightens and reshapes the underlying breast tissue. Excess skin is removed, and your nipples and areola are repositioned to give you an even better aesthetic.
Breast Reduction
Some women are frustrated with their overly large breasts following pregnancy or weight loss. Their breasts may get in the way or cause unneeded back pain. Breast reduction surgery can help correct these issues. During this procedure, your plastic surgeon makes an incision and then removes glandular tissue and fat. The remaining tissue is repositioned to give you smaller, more manageable size breasts.
Tummy Tuck
For tummy tuck surgery, an incision is made low in your midsection (just above the pubic area). Liposuction is often used to remove any stubborn pockets of fat in the area. Excess skin is then removed, abdominal muscles are tightened and repaired, and the incisions are closed
Liposuction
Liposuction is a minimally invasive procedure that uses a surgical vacuum to remove fat from your body.
Brazilian Butt Lift
With a Brazilian Butt Lift, liposuction is used to remove excess fat from a place in your body (usually the abdomen, hips, or thighs). This fat is then injected into your buttocks to increase the volume and shape of your backside.
A Brazilian Butt Lift may not be performed at the same time, as it is difficult to recover from a BBL and breast surgery simultaneously.
Recovery
Because a Mommy Makeover is customizable, the recovery varies with each patient depending on which surgeries they had performed. However, with any combination of procedures performed, your recovery should not be more than a couple of weeks.
During your recovery, you will need to rest your body, making sure not to engage in any strenuous physical activity. You will have some swelling and bruising, but this will dissipate over the first week or two. Some soreness after your Mommy Makeover is normal and can be alleviated with pain medication. Compression garments may be worn to speed up your recovery.
Results
Your final results may not be completely apparent until several months after your procedure; however, your Mommy Makeover can return you to the pre-baby body that you've been missing. You will feel more confident in yourself and the way you look, and you'll be able to show off your beautiful new baby as well as your hot-mom bod!
Contact
If you are interested in a Mommy Makeover or have any questions about the procedures we offer at Miracle Mile Cosmetic Surgery Center, give us a call at (305) 901-2388 or fill out our online contact form. The body you've always wanted is waiting for you.