Mommy Makeover
Conveniently located to serve the areas of Miami, FL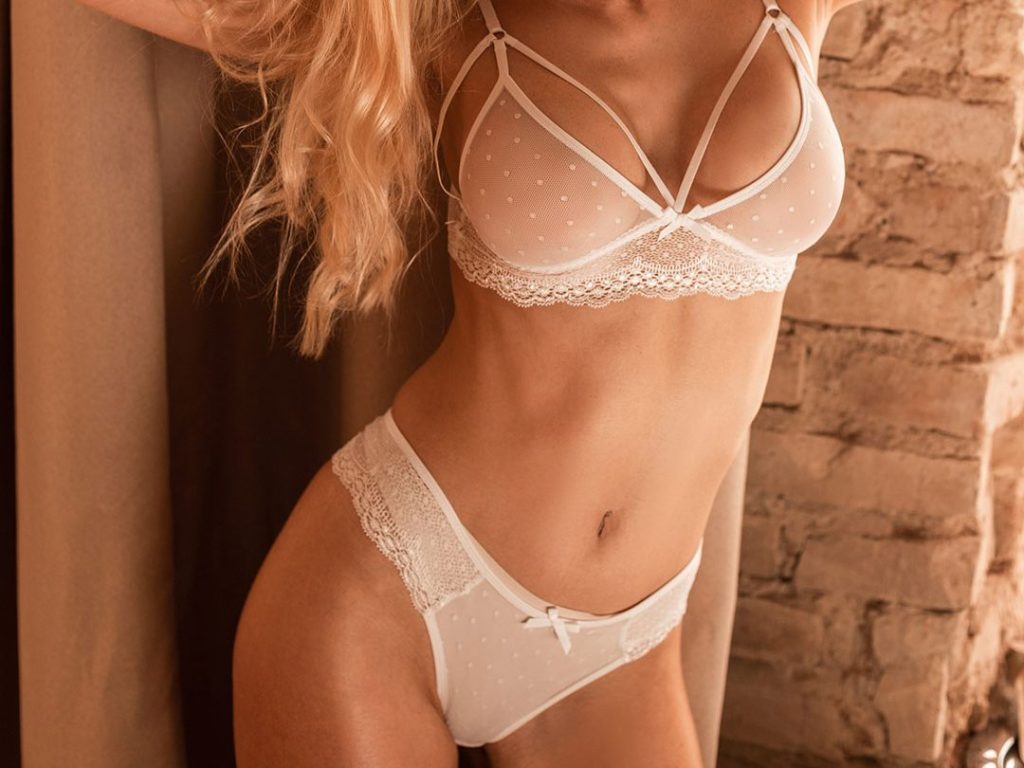 A Mommy Makeover is a series of procedures designed to improve a woman's shape, figure, and appearance after pregnancy. The body undergoes a lot of stress and physical change through the childbearing process, often resulting in loose skin, stretch marks, sagging breasts, and more. With a Mommy Makeover, the goal is to address these changes surgically, helping to restore a patient's pre-baby confidence.
Because everyone goes through different changes through pregnancy and has unique concerns and goals, no single Mommy Makeover will be exactly the same. Depending on what improvements you're looking for, your Mommy Makeover might include non-invasive cosmetic treatments, surgical procedures, or a combination of both. This personalization and variety of options is a good thing — it means the makeover you get will be designed for you and you alone. That's the best way to get results you love!
Here at Miracle Mile Cosmetic Center, we have helped countless women get their pre-baby confidence back with a Mommy Makeover. As one of our patients, you can count on a safe, comfortable procedure while you are in the hands of our experienced professionals. So, if you're less than content with your post-pregnancy appearance, contact us today at (305) 901-2388 or complete a simple form to see if the Mommy Makeover is right for you!
About the Mommy Makeover
After pregnancy, most moms have similar aesthetic concerns: loose skin in the abdomen, loss of firmness of the breasts, asymmetry of the breasts, and stretch marks. Fortunately for these women, a Mommy Makeover provides an opportunity to tackle all of these concerns at once.
It's important to consider that the term "Mommy Makeover" doesn't refer to a single procedure; it refers to several. It's up to patients and their surgeon to decide which of those procedures will be best. Here's what's most often performed in a standard Mommy Makeover:
Depending on your body and your goals, there are plenty of other procedures offered in a mommy makeover, too. Arm lifts, thigh lifts, and fat grafting for the buttocks (often referred to as the Brazilian Butt Lift) are all viable options. 
Benefits of a Mommy Makeover
With the many changes that come with pregnancy, it's very common for women to feel distressed or self-conscious about their post-baby appearance. Whether it's loose skin, uneven breasts, or stretch marks, it can be jarring to look in the mirror and see a different you. The fact that most of these changes are permanent unless you address them head-on can leave anyone feeling helpless.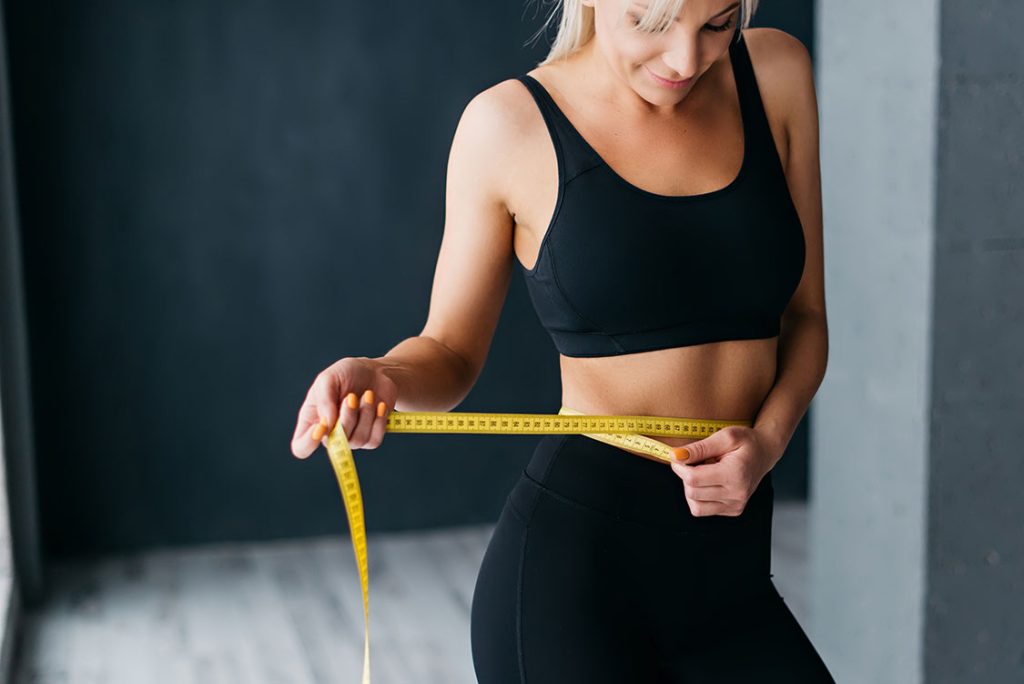 It's worth pointing out that there's no shame in opting for surgery to improve your self-esteem and body image. A recent study found that out of 500 women sampled, 60% reported some level of body dissatisfaction. A separate study of 1,800 women showed nearly 62% reported their body image negatively affected their life.(2) These figures show how life-changing a procedure like the mommy makeover can be!
Not only can a mommy makeover boost your self-confidence and self-image, it also allows you to receive a combination of several different procedures in one session. That means if you have a few different concerns about your post-pregnancy appearance, a mommy makeover can address them all in one go. Rather than getting different treatments over the course of months or years, the mommy makeover can give you the full-body results you're looking for right away.
Here are some of the physical benefits a mommy makeover can provide: 
Better symmetry and fullness of the breasts
Tightening of loose, sagging skin
Improved appearance of stretch marks
Restored pre-pregnancy shape and figure
At the end of the day, a mommy makeover is about restoring the youth and confidence you felt before your pregnancy. Our team will do everything we can to make that happen!
Candidates
If you're looking for an improved appearance after pregnancy, a mommy makeover is well worth looking into. To be a good candidate, it's essential you meet a few requirements. First and foremost, like any treatment, it's mandatory you're in good medical health. This includes being in a normal weight range. If you're planning on having more children, we also recommend saving a mommy makeover until after your last pregnancy to avoid reversing any of the results from your procedures.
To be an ideal candidate for a mommy makeover — as well as any cosmetic procedure — it's important you come in with realistic expectations. While the Mommy Makeover can have outstanding results when it comes to restoring your pre-baby appearance and increasing your confidence, it's not a fix-all treatment. As long as you come in with this mindset, you'll most likely have a great experience with a mommy makeover, and be thrilled with your results.
Personal Consultation
Your personal consultation is a chance for you and your surgeon to get to know each other. It's a time to ask your surgeon any questions you have and it's also an opportunity for the surgeon to learn more about what you're planning to get out of your Mommy Makeover.
During your consultation, tell the surgeon your concerns, and ask them what procedures they recommend to address them. Ask about the procedure itself, what kind of results you can expect, the recovery, and anything else you're curious about. It's also a great time to look at before and after pictures of other patients, and even inquire about the facility or credentials of your surgeon. It's your makeover, so don't be afraid to come in with a big list of questions!
Coming out of the consultation, your surgeon will have created your personal treatment plan, and you should be clear on the procedures involved in your makeover. You'll also be filled in on how to prepare, recover, and what kind of results to expect.
Preparation
First and foremost, preparing for a mommy makeover means getting your health in check. If you have significant weight gain or loss from pregnancy or high blood pressure, it's essential to correct them before your surgery. Get a lab test to confirm you're in good health. Leading up to the procedure, you should not be smoking or taking anti-inflammatory drugs like aspirin or ibuprofen.
Because you'll be under general anesthesia during the surgery, make sure you have reliable transportation to and from our facility. The person should be a close friend or family member, because they'll need to stay with you at least 24 hours afterward to help you through the initial recovery period.
Even though a mommy makeover is an outpatient surgery, you should have plenty of rest afterward. Plan on taking at least 2 weeks off of work, and do not drive for the first week after your surgery.
Mommy Makeover Procedure
After you arrive at our facility, the procedure will start with the administering of a general aesthetic. Once you're under, your surgeon will make incisions to address the problem areas. Every incision will be carefully placed to not only ensure the best possible results, but also to reduce the potential for visible scarring. The incisions will be closed with a combination of sutures, surgical tape, and skin adhesive.
Depending on the surgeries you opt for, your mommy makeover will last anywhere between 3 and 6 hours.
Recovery
The mommy makeover is an outpatient surgery, meaning you can go home afterwards and recover on your own. However, it also means you need to be prepared to give yourself the time needed to rest and heal. Depending on what was done during your surgery, you'll get different instructions from our office on how to recover as quickly and safely as possible. You may be asked to apply healing ointment to some incisions, and for others you might be instructed to leave bandages or compression garments on for specific periods of time.
Any pain after your surgery should go away in the first week of recovery, but soreness and swelling can continue for several weeks. Wait at least 2 weeks before going back to work, and at least 6 weeks before resuming exercise and any other strenuous activity. If your specific surgery requires more recovery time than this, we will let you know.
Results
Unless you've received breast augmentation with implants, which has immediate results, you shouldn't expect to see any other results for at least a few weeks post-procedure. Take your time to heal, be patient, and you'll see the positive changes soon!
Cost of a Mommy Makeover in Miami
Because every mommy makeover is tailored to the individual, there is no fixed price. Once you have had your personal consultation we will give you a cost estimate for the procedures you have chosen.
If you have any additional questions about the Mommy Makeover, please feel free to call our office at (305) 901-2388 or complete an inquiry form for more information.
References
Jessen ML, Öberg S, Rosenberg J. Treatment Options for Abdominal Rectus Diastasis. Frontiers in Surgery. 2019;6. doi:https://doi.org/10.3389/fsurg.2019.00065
Kilpela, L. S., Becker, C. B., Wesley, N., & Stewart, T. (2015, July 1). Body image in adult women: Moving beyond the younger years. Advances in eating disorders (Abingdon, England). https://www.ncbi.nlm.nih.gov/pmc/articles/PMC4452130/