Liposuction
Conveniently located to serve the areas of Miami, FL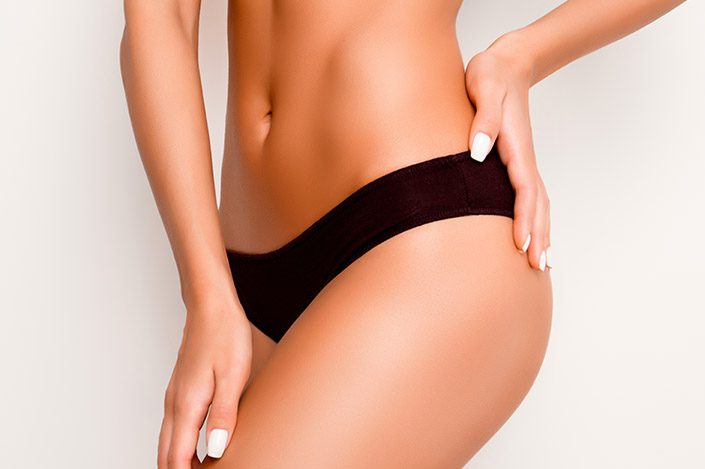 Liposuction, also known as lipoplasty, is a cosmetic procedure that seeks to remove excess fat from specific areas including abdomen, back, arms, thighs, chin, among other areas of the body, using a suctioning technique.
This body sculpting technique offers an effective and lasting solution for unwanted fat pockets that are resistant to diet and exercise.
Ideal Candidate
Liposuction is a highly personalized procedure that will be customized to your needs. Patients considering liposuction can reap long-lasting benefits from this surgery, as the fat cells removed during the procedure will be gone for good. Patients will need to maintain their results with a healthy lifestyle. If done, liposuction results can last indefinitely.
Procedure
Liposuction is usually performed under local or general anesthesia. Your plastic surgeon will recommend the best option for you, depending on your customized treatment.
The surgeon will make small incisions in the treatment area. A cannula (thin, hollow tube) is then inserted into the incision and moved in a controlled way to loosen the excess fat. The fat is then suctioned out using a syringe or a surgical vacuum.
Fat cells are permanently removed during a liposuction process. After suctioning out the fat, your surgeon will close the incisions with stitches and dress them accordingly.
Liposuction can be performed alongside a Brazilian Butt Lift (BBL) or other fat grafting procedure
Recovery
Once the liposuction has been completed, your surgeon will cover the treated areas with elastic bandages or a compression garment.
Your surgeon will prescribe any medication you need and give you instructions on how you will take care of the surgical area.
Your surgeon will also highlight the specific post-surgical issues that should prompt you to seek the attention of a health expert.
While the initial recovery period will only last a week or two, it can take up to six months to see your final results. This is due to post-operative swelling and bruising.
Results
Liposuction will have an almost instant impact on your body contour. However, the results will get clearer as fluid retention and swelling subside.
Since the fat cells are removed during liposuction, fat will not return to the treated areas as readily. That being said, fat can still accumulate in untreated areas; therefore, it is important to maintain your liposuction results with a healthy diet and exercise program.
Other Procedures
Contact
Liposuction is one of the most effective minimally invasive body sculpting techniques. If you desire liposuction in Miami, Florida, Miracle Mile Cosmetic Surgery center is an excellent plastic surgery facility to visit. Feel free to contact us today for more information about liposuction.