Tummy Tuck
Conveniently located to serve the areas of Miami, FL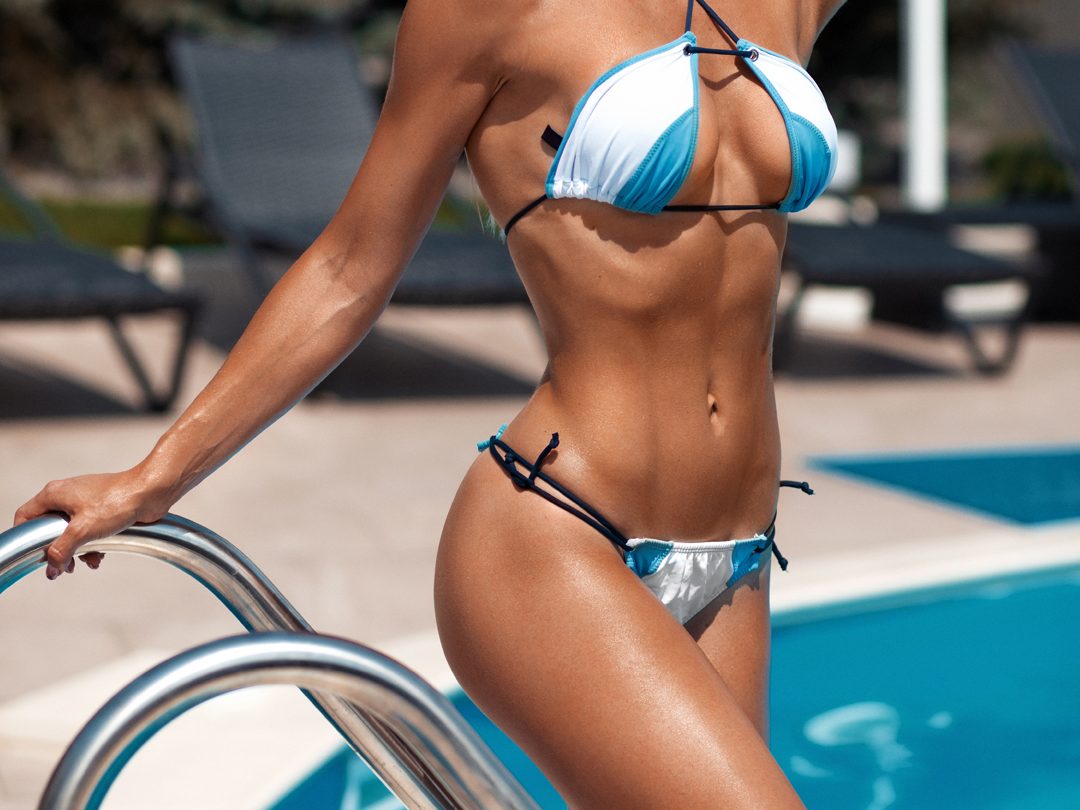 Whether you regularly hit the Miami beaches or are visiting from out of town, the desire to flaunt a toned, firm midsection is universal. Sadly, genetics, age, pregnancy, and weight fluctuations often make that goal feel far-fetched and unattainable through diet and exercise.
A tummy tuck (abdominoplasty) helps tone and sculpt the midsection in a way that a healthy lifestyle cannot address alone. This surgical procedure targets a lax abdomen by trimming excess skin (resulting from weight loss or pregnancy), reducing resistant fat pockets, and tightening weak or separated abdominal muscles.
There is no time like the present to take care of yourself, and with our tummy tuck procedure, you can.
At Miracle Mile Cosmetic Surgery Center, we strive to help women and men enhance their physique while aiming to provide a comfortable, positive cosmetic surgery experience.
Ideal Candidate
You are a candidate for tummy tuck surgery if you have loose skin or fat on your abdomen and want to regain a more youthful, tighter look. As we age, the skin tends to lose elasticity, especially after being stretched by pregnancy or weight fluctuations, and fat pockets become more difficult to reduce through natural means.
However, there are several other things to consider when deciding whether or not you should proceed with a tummy tuck. Your surgeon will be able to determine if this procedure is right for you during an in-person consultation.
In addition to aesthetics, tummy tuck surgery can help:
Address diastasis recti (separation of abdominis rectus muscles)
Treat umbilical hernias
Reduce stress urinary incontinence (SUI)
Reduce back pain and improve posture (if a protruding belly is a cause)
Procedure
An abdominoplasty reduces unwanted saggy skin and fat from around the abdomen. There are many variations of the tummy tuck, and the correct technique will be identified during your consultation with Dr. Ayim.
Full Abdominoplasty
A traditional tummy tuck addresses stubborn pockets of fat and excess skin on the abdomen (below and above the navel). This technique uses an incision that stretches from hipbone to hipbone at the pubic hairline. This placement allows the resulting scar to be easily hidden with clothing and bathing suits.
An additional incision may be made around the belly button if the navel needs to be repositioned.
Liposuction is often used to reduce fat pockets in the surrounding areas.
Mini Abdominoplasty
This procedure is less invasive than the full or extended tummy tuck and addresses a smaller area. The mini tummy tuck is best suited for patients with a lesser degree of laxity in the lower abdominal region.
The mini tummy tuck uses a smaller incision (placed low on the abdomen); therefore, the recovery is often shorter than that of a traditional tummy tuck.
Extended Abdominoplasty
The extended tummy tuck is usually reserved for patients who have lost a significant amount of weight and now have excess, sagging skin around the circumference of their midsection. During an extended tummy tuck, the incision extends beyond the hip bones to address laxity on the hips, buttocks, and lower back. This incision is still made just above the pubic region for easy scar concealment.
Liposuction is commonly performed in an extended abdominoplasty.
Recovery
Tummy tuck surgery is most often performed as an outpatient procedure, and you will be able to return home shortly after your anesthesia wears off. Tummy tuck surgery is usually performed under general anesthesia.
You will be required to rest and wear a compression garment following your surgery. You should arrange for a friend or family member to drive you home and stay with you for the first night (at least). You will also need to schedule one to two weeks away from work and your usual day-to-day activities.
Strenuous exercise and activity are prohibited for the first six weeks; however, you are recommended to get on your feet and walk as soon as possible. This will help prevent blood clots and speed the recovery process.
You should always clear any activities with your surgeon before resuming them.
Results
After a tummy tuck, you can expect to experience a firmer and flatter abdominal look that is more suited for your weight and body type. Tummy tuck surgery is not designed for weight loss and will not prevent you from gaining additional weight.
You will need to maintain your new figure with a proper diet and exercise routine.
Other Procedures
Contact
If you're looking for a tummy tuck in Miami, Florida, look no further than Miracle Mile Cosmetic Surgery Center. Call us today at (305) 901-2388 or fill out our online contact form so we can provide further details on our available procedures. You can also learn more about the cost of your tummy tuck in Miami.