Tummy Tuck
Conveniently located to serve the areas of Miami, FL
Tummy Tuck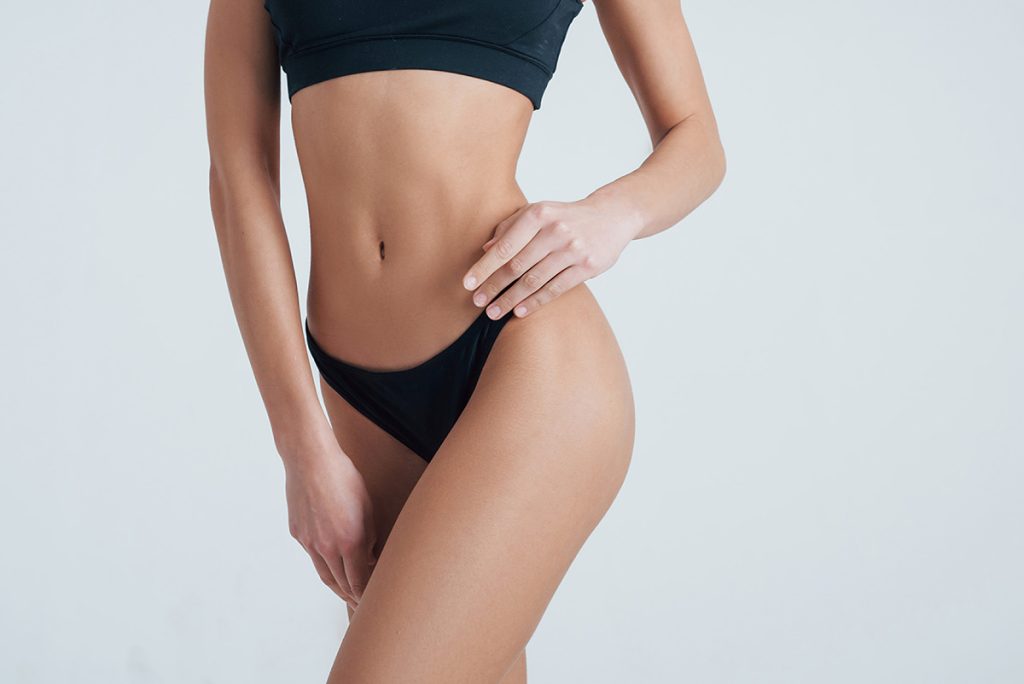 A tummy tuck, also called abdominoplasty, is a surgical procedure that removes excess skin and fat in the abdominal region. It also repairs and tightens damaged muscles so that patients can achieve a flatter, stronger, more aesthetically pleasing midsection. Whether you regularly hit the Miami beaches or are visiting from out of town, the desire to flaunt a toned, firm midsection is universal. Sadly, genetics, age, pregnancy, and weight fluctuations can make that goal feel far-fetched and unattainable through diet and exercise alone.
A tummy tuck is an effective and long-lasting solution treatment for individuals with sagging, loose skin and fat, or who are struggling with a "pooch." Not only can the procedure dramatically improve the midsection's contours–it can also help patients to regain confidence.
Patients can enjoy a slimmer, trimmer, well-toned abdomen with a tummy tuck performed by the board-certified plastic surgeons of the Miracle Mile Cosmetic Surgery Center. Our surgeons, Dr. Daisy Alim, and Dr. Gary Vela, customize each tummy tuck surgery to the unique body and goals of each patient. If you are interested in learning more about abdominoplasty and if it may be right for you, contact our Miami office today at (305) 901-2388, or via our online contact form.
About Abdominoplasty (Tummy Tuck)
Unfortunately, diet and exercise do not solve every aesthetic concern. Even the healthiest lifestyle can fail to resolve stubborn deposits of fat, and it can't reduce loose, sagging skin. Luckily, an abdominoplasty can achieve targeted body contouring.
A tummy tuck surgery can create a streamlined profile and correct a protruding belly for the flat, firm abdomen that so many people desire. Abdominoplasties aren't weight loss solutions, but they can reverse changes to the lower and upper abdomen caused by: 
Aging
Genetics
Pregnancy
Significant weight loss
Whether a natural part of life or a long-awaited event, these conditions can leave patients disappointed with the appearance of their abdomen. As we age, our skin tends to lose elasticity, and isn't able to "snap back" – especially after pregnancy or weight loss – and can feel cumbersome and unattractive. Fat pockets become more difficult to reduce through natural means.
Tummy tucks also have functional benefits. Changes to the abdominal muscles can limit muscle strength and create a bulging appearance, among other troublesome symptoms. A tummy tuck surgery is frequently performed after pregnancy to correct diastasis recti. Pressure from a growing baby can cause the abdominal muscles to separate in the center of the abdomen, and surgery is often required if they are unable to heal on their own. Diastasis correction during a tummy tuck can reduce stress urinary incontinence (SUI), back pain, and improve posture.(2)
A tummy tuck addresses multiple layers of tissue to improve the overall shape of the abdomen, and is tailored to each patient's unique needs. Additionally, liposuction can be combined with an abdominoplasty to remove specific areas of fat that diet and exercise simply can't! 
Types of Tummy Tuck
There are many variations of the tummy tuck, and the correct technique will be identified during your consultation with Dr. Ayim.
Full Abdominoplasty
A traditional tummy tuck addresses stubborn pockets of fat and excess skin on the abdomen below and above the navel. This technique uses an incision that stretches from hipbone to hipbone at the pubic hairline. This placement allows the resulting scar to be easily hidden with clothing and bathing suits. An additional incision may be made around the belly button if the navel needs to be repositioned. Full tummy tucks are performed to correct severe cases of diastasis recti, and if the muscles above the navel have separated. Liposuction is often used to reduce fat pockets in the surrounding areas.
Mini Abdominoplasty
This procedure is less invasive than the full or extended tummy tuck and addresses a smaller area of the abdomen. The mini tummy tuck is best suited for patients with a lesser degree of laxity in the lower abdominal region. The mini tummy tuck uses a smaller incision (placed low on the abdomen); therefore, the recovery is often shorter than that of a traditional tummy tuck.
Extended Abdominoplasty
The extended tummy tuck is usually reserved for patients who have lost a significant amount of weight and now have excess, sagging skin around the circumference of their midsection. During an extended tummy tuck, the incision extends beyond the hip bones to address laxity on the hips, buttocks, and lower back. This incision is still made just above the pubic region for easy scar concealment. Liposuction is commonly performed in an extended abdominoplasty.
Benefits
Improving the appearance of your midsection can have a big impact on your ability to enjoy life, and not just during swimsuit season! Removing cumbersome rolls of sagging skin and excess fat can let you enjoy a wider range of clothing options more comfortably. Removing extra skin can also reduce the number of visible stretch marks, allowing you to enjoy a firmer abdomen with a smoother, more attractive appearance. But, the benefits are more than just superficial. Restoring the abdominal muscles can relieve unpleasant symptoms of diastasis recti such as back pain, stress urinary incontinence, and improve strength and posture. There is no time like the present to take care of yourself, and with our tummy tuck procedure, you can. At Miracle Mile Cosmetic Surgery Center, we strive to help women and men enhance their physiques while aiming to provide a comfortable, positive cosmetic surgery experience. Ready to get started? Contact our Miami offices at (305) 901-2388 to learn more about what a tummy tuck can do for you.
Tummy Tuck Candidates
An abdominoplasty is ideal for patients with loose, excess skin, stubborn fat deposits, and weakened muscles in the abdominal region. Tummy tuck procedures are tailored to each patient, but regardless of whether you're a good candidate for a mini, traditional, or extended abdominoplasty, you'll need to be in good health and approved for surgery. Potential candidates for abdominoplasty should:
Not smoke or be willing to quit several weeks before their surgery and for the duration of their recovery
Be at or near their goal weight
Have realistic expectations for what the procedure can achieve, and willing to commit to following pre-and post-op instructions diligently
Understand that future pregnancies can reverse the effects of the procedure
Surgeries like abdominoplasty may not be safe for potential candidates with certain underlying health conditions like cirrhosis, advanced cardiopulmonary disease, or diabetes. (1) 
Personal Consultation for Miami Tummy Tuck
The board-certified plastic surgeons of Miracle Mile Cosmetic Surgery Center bring a high level experience, expertise, and artistic vision to each patient's procedure. Your initial consultation will include a personalized meeting with your doctor to discuss the issues you have with your abdomen, and the goals you hope to achieve with a tummy tuck. After a review of your medical history and an examination of the area, we'll be able to determine whether you are a good candidate for a tummy tuck, and which approach will best deliver the results you desire. Set up a consultation today at our Miami office by calling (305) 901-2388, or send a message via our online contact form!
Preparation
Our office will provide detailed guidelines to help you prepare for your tummy tuck. You should follow these instructions closely to ensure that your surgery goes smoothly, that you have a speedy recovery, and that you get optimal results. General guidelines include:
Maintain a healthy weight and lifestyle
Plan on taking one to two weeks off of work and other daily activities for recovery
Arrange for a trusted friend or family member to drive you home after surgery, and stay with you for at least the first 24 hours
Stop smoking and other nicotine products at least a month before surgery
Prepare a quiet, comfortable place in your home to recover with plenty of pillows, and essential items close at hand
Two weeks before, avoid blood-thinning medications, NSAIDs such aspirin and ibuprofen, and certain vitamins and supplements such as ginger, ginkgo biloba, and garlic
Procedure
Traditional abdominoplasties are typically performed under general anesthesia and take from two to four hours. Once the anesthesia has taken effect, your surgeon will make a low horizontal incision just above the pubis and between your hip bones. Another will be placed around the belly button. This will allow your navel to remain in its natural position while the rest of the abdominal tissues are addressed. From here, they will separate the skin from the underlying tissues in a process called undermining, which will create a skin flap that extends from the incision to just below the ribcage. This flap will be lifted, granting the surgeon access to the abdominal muscles, which will be reconnected along the center line of the abdomen in a process known as plication. Once any other adjustments are made, the skin will be redraped, and smoothed over the newly flattened abdominal wall. Any remaining excess skin will be trimmed away, and the incision will be closed with adequate tension to create a firm, smooth abdomen. A new "buttonhole"-like incision will be made over the navel, which will be sutured into place.
Recovery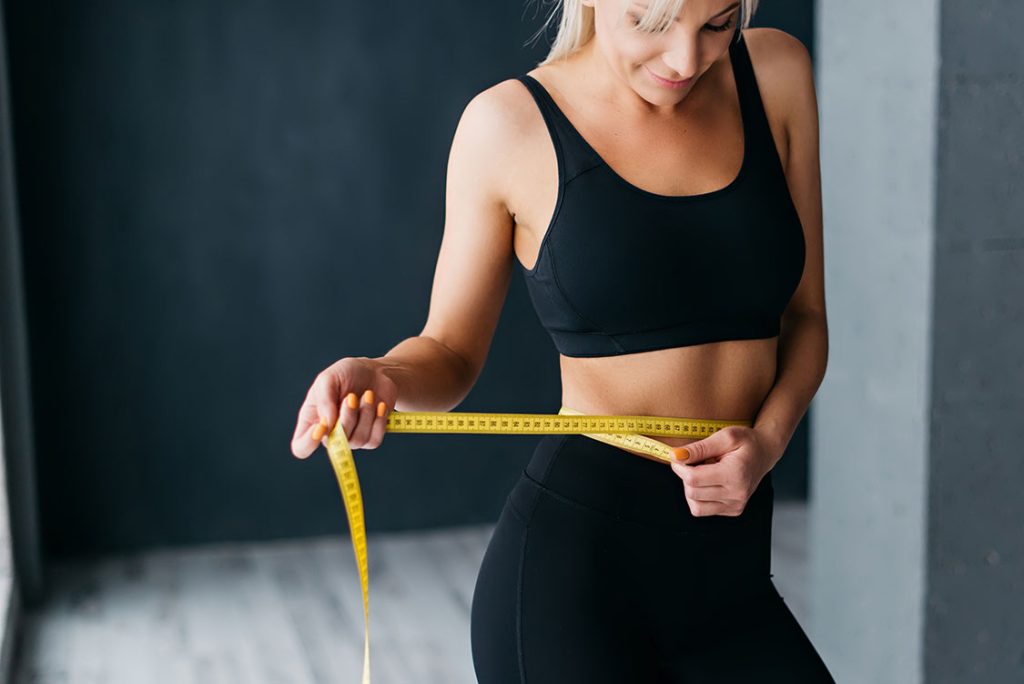 After you return home, you'll need to focus on rest. But, as soon as possible, take short walks to encourage healthy circulation. You'll be able to manage any discomfort during the first few days of your recovery with prescribed pain medication, and you'll also be given detailed instructions on how to care for your healing abdomen. As your incision heals, you'll need to avoid subjecting it to any strain or pressure. We'll give you recommendations on how to stay as comfortable as possible. After two weeks, you'll be able to return to driving and light daily activities, and after six weeks, you'll be able to resume your normal daily routine.
Results
After a tummy tuck, you can expect to experience a firmer and flatter abdomen that is better suited to your weight and body type. Tummy tuck surgery is not designed for weight loss and will not prevent you from gaining additional weight. You will need to maintain your new figure with a proper diet and exercise routine. Patients should also keep in mind that future pregnancies can impact their results, so tummy tucks are usually recommended for women that have completed their families.
Cost of a Tummy Tuck in Miami
The cost of a tummy tuck varies slightly from patient to patient based on the details of their treatment plan. We will be glad to provide an approximate quote following your consultation. We also offer financing options for patients that qualify.
References
Regan JP, Casaubon JT. Abdominoplasty. [Updated 2022 Jul 25]. In: StatPearls [Internet]. Treasure Island (FL): StatPearls Publishing; 2022 Jan-. Available from: https://www.ncbi.nlm.nih.gov/books/NBK431058/
Ramirez AE, Hsieh TY, Cardenas JP, Lao WW. Abdominoplasty: My Preferred Techniques. Ann Plast Surg. 2021 Mar 1;86(3S Suppl 2):S229-S234. doi: 10.1097/SAP.0000000000002639. PMID: 33278073; PMCID: PMC7969168.