Breast Lift
Conveniently located to serve the areas of Miami, FL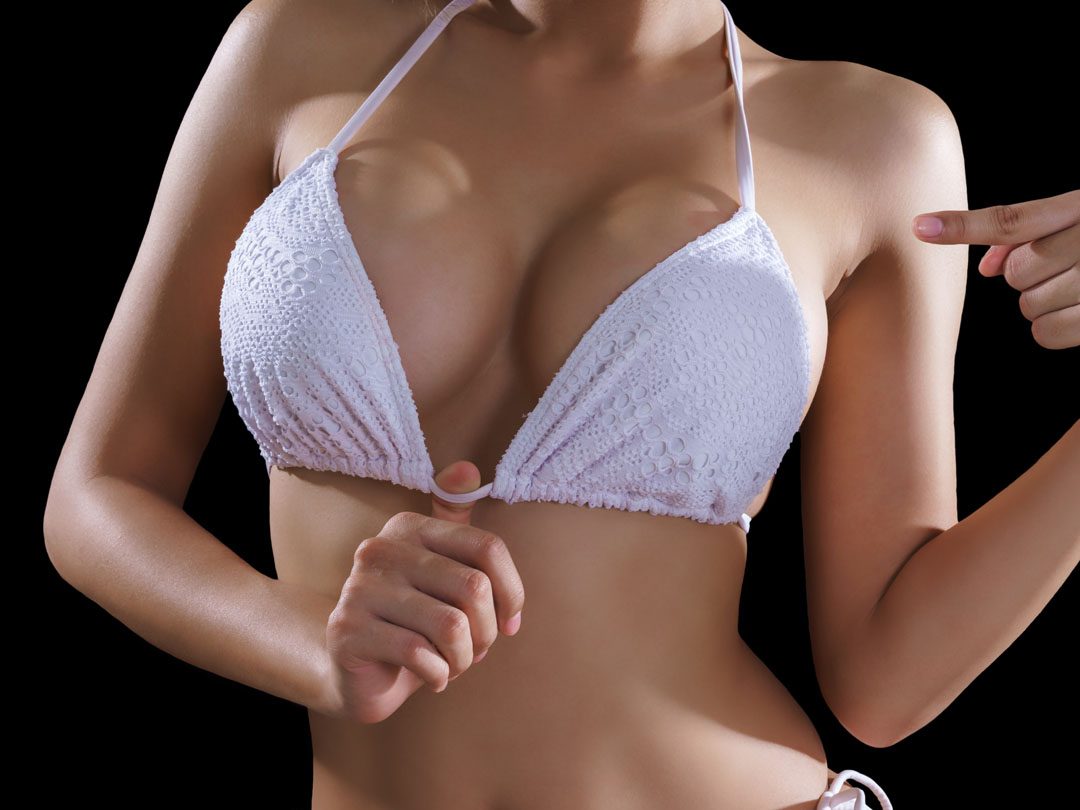 Whether from age, genetics, or life events (pregnancy or considerable weight loss), many women find themselves unhappy with the position and shape of their breasts. Instead of perky breasts, their breasts may sag, causing them to look and feel older than they are.
Fortunately, breast lift surgery (mastopexy) can reshape and reposition a woman's breasts so that she looks younger and feels more comfortable in her appearance.
Ideal Candidate
If your breasts droop and sag and/or if your nipples point downward, then you may be a candidate for breast lift surgery. A breast lift can reshape your breasts and raise them to a higher position, allowing you a perkier, more toned, and contoured aesthetic that you will be excited to show off at the beach.
At your consultation, your cosmetic surgeon will evaluate the condition of your breasts to determine if a breast lift is the right choice for you.
Procedure
Breast lift surgery is usually performed as an outpatient procedure. You will be given general anesthesia so that you will not feel any pain or discomfort while the surgery is being performed.
During the surgery, your cosmetic surgeon will make an incision in the breast and then lift, reshape, and tighten the underlying tissue. Your nipple and areola will be repositioned, and the size of your areola can be reduced if needed. Any excess skin will be removed, and the remaining skin will be tightened. Lastly, your incisions will be closed, and you'll be ready to start your recovery.
There are three common incision types used for breast lift surgery:
Donut incision: the incision is made around the areola — this is generally used for mild cases of breast ptosis (sagging)
Lollipop incision: the incision is made around the areola, and then a vertical incision is made down the center of the breast to the inframammary fold (breast crease) — this is generally used for moderate cases of breast ptosis
Anchor/Inverted-T incision: a lollipop incision is made, and then another incision is made along the inframammary fold — this is generally used for moderate to severe cases of breast ptosis
Breast Lift + Other Procedures
No surgical procedure can elevate and restore youthfulness to the breasts the way a breast lift can. However, a breast lift does not significantly impact breast size. While your breasts will look more compact after a lift, the volume will remain roughly the same.
Therefore, many women choose to combine their breast lift with other breast enhancement procedures to create an even more dynamic result as well as cut down on overall cost and recovery time. Some women choose to have a breast reduction and lift, while others choose a breast lift with implants (augmentation).
Recovery
As with any surgery, recovery from a breast lift varies with each patient and with each procedure. A patient's age and overall health, as well as the extent of the surgery and the type of incision used, all factor into recovery time.
Most patients will be recovered after three to four weeks. During this time, you will experience some swelling and bruising along with some discomfort, though these side effects should go away after the first week or two.
During your recovery, you should wear a supportive bra or a bra with no wire. Additionally, you should refrain from any strenuous activities, including lifting anything of weight, during your recovery period.
Results
Once the residual swelling is gone, you will start to notice your stunning results. Your breasts will be in a higher and perkier position, your nipples will no longer point downward, and the skin on your breasts will be tight and smooth, giving you a contoured physique that you can be proud of.
Your results are expected to be long lasting, barring significant weight fluctuations or future pregnancies. While a breast lift cannot keep away the natural effects of aging, a healthy lifestyle, including a good diet and regular exercise, can prolong your results.
Breast lift scars are a natural concern for many women, and though you will have some scarring, the incisions around the areola will not be very visible, and any additional scars should fade over time.
Other Procedures
In addition to breast lift surgery, Miracle Mile Cosmetic Surgery Center is proud to offer a wide range of body, breast, and face procedures, including:
Contact
If you have questions about breast lift surgery or want to know more about any of the other procedures we offer at Miracle Mile Cosmetic Center, give us a call at (305) 901-2388 or fill out our online contact form. We look forward to helping you achieve the look you've always dreamed of.