Dr. Warren Lent
Conveniently located to serve the areas of Miami, FL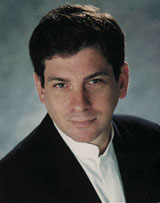 Warren M. Lent, MD a highly respected Board Certified for Plastic Surgery in Miami, Florida, is known for his artistic approach to cosmetic surgery. As a sculptor and connoisseur of classical art, Dr. Lent undertakes Plastic Surgery with a unique, creative and artistic view.
Dr. Lent has been honored by the guide to Americas Top Surgeons which is published by the Consumer Research Council of America.
Beverly Hills Plastic Surgeon Dr. Warren Lent, a Diplomate of both the American Board of Plastic Surgery and the American Board of Surgery specializes in nasal reshaping, treatment of facial aging, and breast and body contouring. He is especially well known for his extensive experience in the use of cosmetic lasers. His expertise has been featured on such television shows as Dateline, Good Day LA and Extra as well as in multiple national and local publications.
Prior to entering private practice as a Los Angeles Plastic Surgeon, Dr. Lent was an instructor in Yale University School of Medicine's Dept. of Plastic Surgery. Dr. Lent is a former Clinical Assistant Professor of Surgery at the University of Southern California, School of Medicine, Department of Plastic Surgery.
Dr. Warren M. Lent received his medical education at the UCLA School of Medicine, graduating in 1984. He also holds degrees in chemistry and education attained during a distinguished career at Yeshiva University, New York.
Dr. Lent served a surgical residency at the Albert Einstein College of Medicine where he was Chief Resident. He received his training in Plastic and Reconstructive Surgery at the Yale University School of Medicine, where again he was appointed Chief Resident.
Dr. Lent had the distinction of being elected as a Fellow of the American College of Surgeons and as a Fellow of the International College of Surgeons. He maintains membership in many of the major medical associations including the American Society of Plastic and Reconstructive Surgeons.
Committed to the advancement of his field, Dr. Lent's recent research includes published papers on Facelift and Laser Surgery. He recently published a book chapter on cosmetic Eyelid surgery. Dr. Lent's past research involved work in microsurgery, skin transplantation and melanoma and was a recipient of the MacKenzie Foundation and NIH Research fellowships. He has presented his work and been a Guest Lecturer at many national and international medical meetings in the areas of Cosmetic, Laser and Reconstructive Surgery.
Dr. Lent's office is centrally located in beautiful Miami, Florida.
"I approach aesthetic and reconstructive surgery as an artist, where creating natural lines of beauty is most important. It is attention and caring that ensures the patient the highest level of care".
Dr. Warren Lent offers plastic surgery for the breast, body and face.